If you require a modern exhibit booth with all necessary accessories, look no further than Acclaim Design & Prof Inc.! Over the years, we have built a reputation for innovation and excellent customer service.
Trade Show Booth Accessories
Acclaim Design & Prof Inc. excels at helping businesses create dynamic selling environments. Using striking visuals, we design exhibit booths that can successfully communicate your brand value to prospective clients.
Our list of trade show accessories includes:
Telescoping pole
Modular floor tile
Mini pallet base
Cabinets
Graphic holders
Frameworks are available in black, grey, white and grey granite. Contact us for more information. 
 
Increase sales opportunities with booths designed to communicate your company's message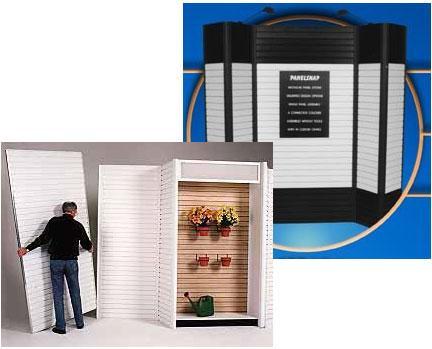 Speedy Set Up and Easy Packing
At Acclaim Design & Prof Inc., we understand that an exhibit can be held at a local event or at an international show. That's why we offer lightweight, retractable and portable displays that are easy to transport, install and dismantle. 
Furthermore, our team can factory install pictures and/or signs into the panels and add backlight for added impact. Adding or subtracting panels also allows you to reconfigure the space to reflect your company's brand and style.
We create exhibit booths that are versatile and that offers unlimited scopes in design

 
Types of Exhibit Booths We Carry
Modular

Scopic
Exhibitrix
We create modern and captivating designs that leave an impression long after the event is over.